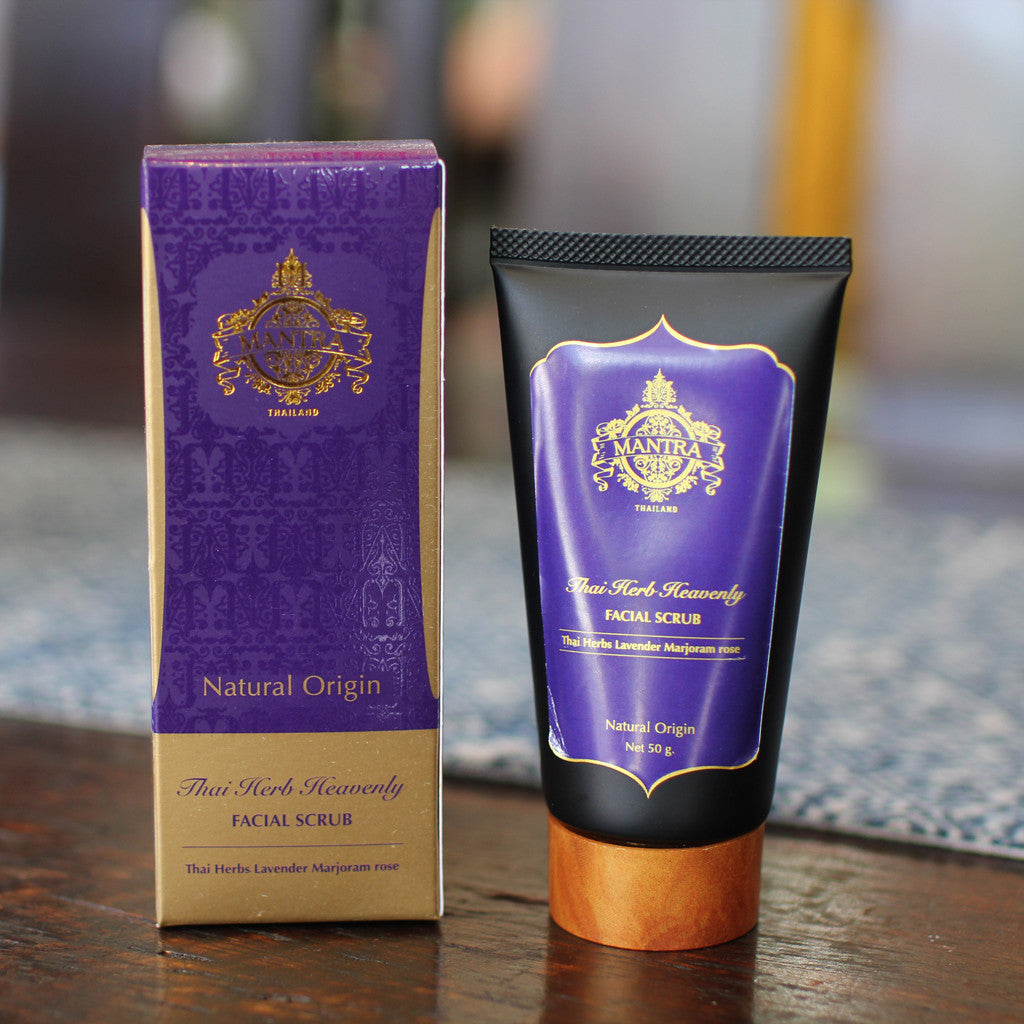 Mantra Thai Herb Heavenly Facial Scrub
Regular price 690.00 ฿ Sale
Mantra Thai Herb Heavenly Facial Scrub
Polish off impurities and dead skin cells and reduce minor acne with a gentle exfoliating blend of natural facial scrub. Mantra Thai Herb Heavenly Facial Scrub is enriched with essentials of anti-oxidant vitamins extracted from carefully selected natural ingredients. The scrub stimulates cell regeneration, slows down ageing, mousturises and illuminates your skin, leaving it glowing and velvety soft.
Size: 50 grams
Ingredients: Tumeric, Tanaka, White Kwao Krua, Tamarind, Honey, Milk.
Scent: Lavender, Marjoram, Rose.